I wanted to give myself a couple days to process this last week and transition back into work (still struggling), but I have to share and express a few things before they leave me and my tired mind.
Let's start with Miss America week.
I could go on for days, weeks, months about how proud I am, but I'll try to keep it short. Miss America week was so unbelievably exhausting because I actually felt like I was going through it. To see someone's resilience, patience, strength and charisma remain prevalent and consistent at all hours of the day is honestly just unreal. I witnessed firsthand what it means to be a state titleholder and let me tell you.. it's no easy task.
For those who took the time to ride the negative train and tried to put Ci down with hurtful words, shame on you. I would be lying if I said I didn't see or hear what was being said about my best friend, both good and bad. It truly hurt my soul to think there are people out there who would take the time and energy to place negativity in the air and be so distasteful in sharing their thoughts and opinions. Until you walk in her shoes or ANY of the girls' shoes, you cannot place judgement or hate. Actually, you should never place judgement or hate upon women who work tirelessly to be a positive staple in their community. Being a titleholder, at any level, is a job, a blessing and a gift. Those roles comes with a lot of hard work, servitude, kindness, care and responsibility. Day in and day out, women in this organization live and breathe their platform, their talent and their gift to be a communicator and advocate– contributing to the betterment of society and empowering others to do the same. That should be APPLAUDED, never scrutinized.
No one knows or understands the amount of time and effort that goes into Miss America week. There are endless fittings, mock interviews, designing, practicing, more fittings, traveling to every end of the state, oh and that cool little thing called trying to keep your sanity and be around your family, friends and significant other (if any). Being around some of the girls and getting to talk to them left me with this everlasting impression that these women are REAL and GENUINE and all share the same dream of making a difference-but there can only be one Miss America.
I had to opportunity to get to know Kira over the last year or so through a few run-ins and being connected through mutual friends (Facebook does wonders for the pageant world). Her story is impactful, her smile is infectious, her down-to-earth demeanor is admirable and her resume-academic and professional-speaks for itself. TIME Magazine put it plain and simple: "These women were reduced, by the very people who oppose the objectification of women." I encourage you to think before you speak or tweet. As a woman, as a contestant, as a friend… your words are seen and heard. We are all human beings deserving of the same respect. Verbalizing hate against someone you don't know not only defines your character, but defeats the very purpose of what the organization and this country stands for. How do you expect someone to flourish or build confidence when you are constantly putting them down? Kudos to Kira for owning every aspect of her life and keeping it real. I look forward to following her year because I KNOW she'll be great.
These are some of the wonderful people I've met as a result of being a part of the Miss America Organization. #blessed
Cierra.
I don't think anything will ever replace the emotion(s) I felt watching you light up that stage over the week. Your attitude going into the journey, after coming back from a 10-day trip to India and working orientation for Douglass at Rutgers on top of a MILLION other things was so positive and so uplifting. AND GIRLFRIEND YOU CAN DANCE!!! I sat in AWE, trying to absorb the fact that you were dancing on the Miss America stage to my track. How flipping cool is that?!
Not to mention the fact that you were named Top 10 Best swimsuits bodies at Miss America (to which her reaction was "Anna. I'm dead. I'M SEXY!"hahaha.) Werk, honey.
CiCi, crazy girl is always proud of you. Like I said before…
To say this dream has been lived is an accomplishment in and of itself. You aren't just my best friend, you're my family. I feel ever so thankful to have witnessed this come to fruition, especially after the last 3 months, and hell– the last four years. If there is ever a moment when you feel intimidated or doubtful, know that you have inspired and moved the lives of SO many people by telling your story and simply being you. "Only when a woman ceases the fretful struggle to be beautiful can she turn her gaze outward, find the beautiful and feed upon it." I found that quote while reading and thought it fit today perfectly. You have thrived off of the notion that your life should be dedicated to bettering the lives of others, and in turn bettering yourself. Telling you that you're beautiful isn't anything out of the ordinary, so I will remind you instead. "Embrace the face" whatever it may be. Happy, sad, passionate, excited. Your emotions are felt by everyone in your presence. You once told me that this is a dream in the making, just as you are. Whether that dream is becoming Miss America, getting a law degree, working for the Department of Education or being a football wife and mom, you will always be someone who grows and flourishes through her accomplishments. There may be a Top 16, Top 10, Top 8 or Top 5– but always remember that you ARE the top and no placement should ever define or determine your place in life. You have lived with quality standards and morals. I feel so much pride reading your articles and watching you interview because it's nice to know that women of quality still exist in this world, despite the flaws of society. You have battled through adversity, some of which has been made vocal and some that remains in your heart. You are strong. You are driven. You are passionate. You are beautiful. You are intelligent. You are relevant. You are relatable. You are funny. You are articulate. You are gracious. You are humble. You ARE a Miss America in the eyes of many, no matter what.
I'm just happy to have my best friend and partner-in-crime back. Here's to the roadtrips, GREs, grad school applications, Jose Tejas trips etc. that lie ahead. Love you foreva, CKJ.
MY LIFE.
Oh yes, I have one of those! I have a job, guys! I have been working as a PR Associate for All-American Games for about two weeks and I love it. I will be working on all things marketing/public relations for the U.S. Army All-American Bowl in January. Check it out! http://www.usarmyallamericanbowl.com/
I've also converted to a Rutgers fan (JUST Football.. Go SHU!) and am now trying to understand football. After the Show Me Your Shoes Parade, I sped up to New Brunswick to catch the second half of the Rutgers-Penn State game with Cierra's (and mine, she shares) Dad. It was really great until they lost, but we won't go there.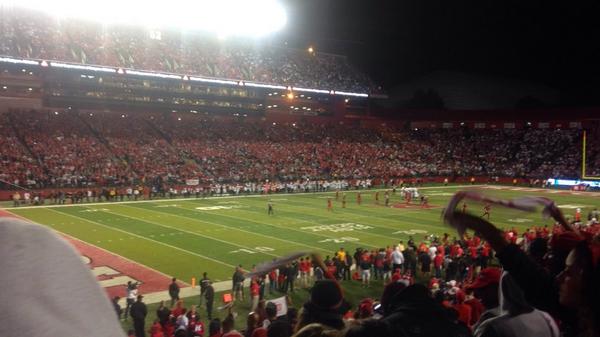 In the last two weeks, I've also relocated to Long Valley as the Rizzuto's have graciously welcomed me into their home so I could take the position I was offered with AAG while I save and search for an apartment (MOVING IS EXPENSIVE). I am beyond grateful for their hospitality & kindness and am thrilled to add more members to my extended family 🙂
After a very productive meeting with Bill Elliot of the HERO Campaign, I am proud and excited to announce that I have been named an Official Spokesperson for the organization. This has been a goal of mine for many years, so to see it through is a really big deal for me. I am looking forward to increasing my involvement and bringing awareness to the dangers of drunk driving. If you would like to join in my efforts, please consider registering to be on my team for the HERO Walk October 5th on the Ocean City Boardwalk. It is a wonderful event that raises funds for educational programs and materials that are used during presentations and events across the state. Join here: http://herocampaign.donordrive.com/team/5383
My friend and role model since I was four years old (I'm not kidding) & very first Miss New Jersey Roommate got married and I sang at her wedding. Casual. She looked so beautiful and the wedding was SO much fun. Love still exists out there, for everyone. I promise. It is a beautiful thing to find someone you want to spend the rest of your life with. Hopefully I find that love, but UNTIL THEN I'm glad I was able to witness such a beautiful union. Yay for Kate and George!
I also had the opportunity to judge tryouts for the 2014-2015 Seton Hall Sapphires! Congratulations to the 13 ladies that were selected and I look forward to watching your performances during the season!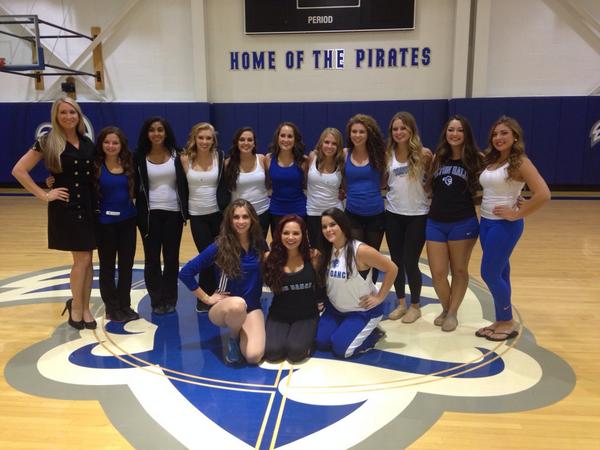 I cut all my hair off and did ombre for the fall (thank you Lyssie!).
I'm feeling more and more like myself each and everyday and that's all I can be grateful for. Life throws you curveballs & presents adversity and you just have to deal with it. I'm glad I am able to grow through every experience, making strides to be the woman I want to be.
I think that may be it. Whirlwind, I know. I'm looking forward to the next couple of months. I'm a sucker for a good pumpkin spice latte, fall weather, boots, oversized sweaters and football and basketball games. OH, and going to Brooklyn for the 30th Anniversary party for Def Jam. See you soon DMX, Rick Ross, Ja Rule, Jhene Aiko and friends. Hip-hop til I drop.
I'll be singing the National Anthem at the FIRST Preseason game for the New York Knicks v. the Toronto Raptors October 13th (holla atcha giiirll). I almost fell to the floor when I got the request, but I'm SO PUMPED. I love the Knicks, I love MSG. (I also have a huge crush on Tim Hardaway Jr. but we won't go there right now). *insert heart eye emoji*
As always, thank you for reading. I hope I can provide entertainment and hope to everyone who reads this. My life is a crazy one that sometimes….err all the time, leaves me sleepless and tired and wanting ice cream. But it's my life to live and I wouldn't want it any other way.
I love a closing, so here it is.
It's okay to be your own person. It's okay to promote change. Whoever you are, BE IT. Do you. Unapologetically. The beauty of being your own person is living comfortably in your skin, but never being afraid to take risks. Have fun, explore, be happy.
Til Next Time!
xo.